Why RI?
When customers ask why buy a policy from Royle Insurance, we have a simple answer: The Six C's
1. Convenience … 2. Choice … 3. Coverage … 4. Customer Service … 5. Claims … 6.Cost
This means being easy to do business with … offering a wide variety of policy choices … providing the best coverages for your budget … and doing so with superior service and a hassle-free efficient claims process.
Life insurance is highly personal. It literally involves your life and the financial security and well-being of those you care about the most. For that reason, life insurance decisions should be wise decisions.
We can give you the knowledge and options you need to achieve that. We work directly with our customers to provide the education and understanding for making well-informed decisions.
We give you the personal time and touch necessary to consider your unique needs. We believe that highly personal decisions should be made person-to-person instead of keyboard-to-algorithm on some online site. Maybe we're traditional, but it's just that we prefer to treat you like a customer, not a data entry clerk.
And as an independent agency, we offer the flexible policy options that single-company agents cannot.
Most important is the unique Six Cs approach we extend to every customer. So why not go with the agency that has the know-how, options and personalzied service you need for you and yours? Why not try RI?

What is it?
In simple terms, life insurance is a contract that provides a tax-free lump sum of money to your beneficiaries at your death. It is a risk management tool and estate planning strategy that offers peace of mind to you and financial security to those you care about. Beyond this, there are more detailed aspects of life insurance worth knowing:
Every policy involves
four (4) primary parties: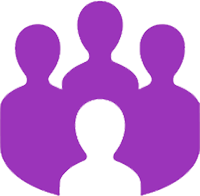 Policyholder – is the person who owns the life insurance policy and is responsible for paying the premiums to the Insurer.
Insured – is the person upon whose life the policy is based. Typically, the policyholder and insured are the same, but it is also possible to take out a policy on someone else. This is often done in business partnerships.
Insurer – is the insurance company responsible for paying a claim in the case of a death.
Beneficiary – is the person(s) or entity (e.g., trust) that receives money if the policyholder dies. There can be more than one beneficiary named on the policy.
Each policy has two (2)
basic financial parts: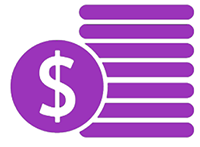 The Premium — this is the money paid (typically monthly, quarterly or annually) to keep a policy active ("in-force"). If you stop paying premiums, the policy will lapse.
Death benefit – this is the money paid out upon the death of the Insured. Life insurance goes into effect as soon as you make your first premium payment, meaning the beneficiary is eligible for the death benefit as soon as the policy is in force.
There are two (2) main
types of life insurance: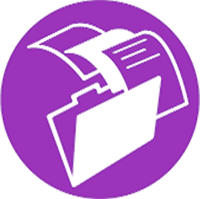 Term Insurance – as its name implies, term insurance provides coverage for a specified period of time, usually 10, 20 or 30 years.
Permanent Insurance – does not expire as long as the premiums continue to be paid. Permanent insurance has a savings and investment component (the cash value). Some use this cash value as a tool for 'forced savings.' Others use the cash value for such things as loans, retirement needs or funding the policy itself.
Life Insurance policies we offer:
We offer both Term and Permanent life insurance policies.
Term insurance is uncomplicated, highly affordable and can be canceled at any time. Once the term expires, the coverage ends. Our Term insurance is highly affordable, competitively priced and available for any period of coverage.
Permanent life insurance can be more complex and expensive, but it can also be used for more sophisticated personal finance or estate planning. Over time, the death benefit shrinks but the cash value grows until the policy consists entirely of the cash value. We provide three types of Permanent life insurance policies:
Whole life – This is a type of permanent policy that has an investment component that acts like a bond or CD (except in this case it is backed by the insurance company itself).
Universal Life – This is a less expensive permanent life insurance alternative. Universal life insurance offers greater flexibility but it can be more complex and comes with higher sensitivity to interest rates.
Long-term Care Riders – This offers a long-term care rider (add-on) to a whole or universal life policy. The policy provides a pool of money for long-term care that is equal to multiple times your premium payments. The policy's death benefit will be decreased (meaning less money for your beneficiary) based on how much of the long-term care benefit you use.
There are other types of Permanent policies on the market. However, the policies that we offer have proven to be the most popular ones preferred by our customers based on value, coverage and simplicity. We'll be happy to discuss with you why that is and how these policies can best work for you.
Comparing Term vs. Permanent Life Insurance
| Considerations | Term Life | Permanent Life |
| --- | --- | --- |
| Duration | Typically for 10, 20 or 30 year terms | Yes |
| Is Death Benefit Guaranteed? | Yes | Yes |
| Degree of Complexity | Simple, straightforward | More complex |
| Guaranteed Cash Value? | Not Applicable | Yes |
| Affordability | Most affordable option, but no death benefit at the end of the term period | More expensive but cash value grows |
| Does Cash Value Grow | Not Applicable | Yes |
| Premiums | Depends on policy type: Can increase periodically or stay at a guaranteed amount (level term). | Level |
| Financial Risk | No risk of losing coverage, but no cash value at the end of term. | More risk than Term. Whole life has relatively low risk. Universal has higher exposure to interest rate risk. |
Benefits of having Life Insurance:
Life insurance serves as a cornerstone of your personal finance and estate planning by offering such benefits as:
An estate and inheritance strategy to leave money for family or charities.
Paying off debt, such as a mortgage or existing college loan.
Protecting future plans of your beneficiaries for such things as their college or retirement.
Covering end-of-life expenses like funerals, which average nearly $10,000.
A source of funding to pay estate taxes.
Life insurance proceeds are not taxed for income-tax purposes.
Can be used by business partners for succession planning and ownership continuity.
Policies with a cash value can be used for such things as the policyholder's (owner's) loans,
retirement needs or funding the policy itself.