We're About Relationships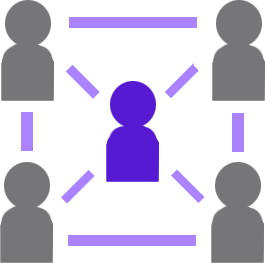 At Royle Insurance, we're not just about policies. We're about people.
We're people-pleasers who measure our self-worth on how well we satisfy customers … make them happy … and give them peace of mind.
So for us, insurance is more about personal relationships than mere business transactions. Any agency can write a policy and send a renewal notice. It's the service that takes place between those things that makes an agency great – and that's where we excel.
We're not interested in actuarial tables. Our interest is in actually sitting across the table from our customers to listen and learn about their insurance needs and expectations.
Education is a key part of our relationships. We are happy to provide all the information and time it takes to discuss what we can do for you; explain policies; decide what coverage to have – or not have; choose the appropriate deductibles; and identify better, less costly options.
We are proud that 85% of our new customers come from referrals. We like to think that is the reward for building relationships and delivering Value, Trust and Service for our customers.
We're About Value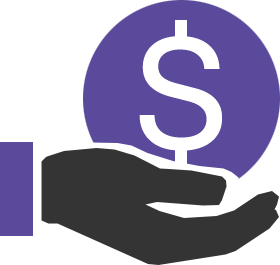 Buying insurance is about minimizing risk. Deciding which agent to buy insurance from is about maximizing value.
We deliver value to for our clients by following a simple formula:
VALUE = Competitive Price + Highest Quality Coverage + Superior Service
We are not always the cheapest option. We don't want to be. Too often "cheapest" can be a code word for "inadequate coverage." Instead, we always strive to offer the most competitive cost for the best coverage.
So we're comfortable enough in our own skin to do what is best for customers. We would prefer to lose a customer than to sell an inferior policy or inadequate coverage just to 'win the sale.'
We're About Service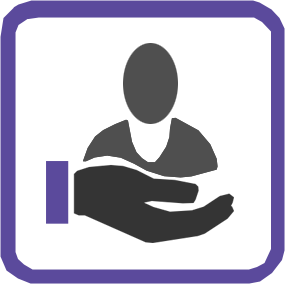 Our service goal is based on a commitment to caring for our customers by doing the right things the right way in a consistent manner.
We go beyond the obvious to do the things that aren't expected or required of us. We take the time to work behind the scenes to perform services that are not always visible to the customer.
We are not perfect. Sometimes we make mistakes. When we do, we'll work even harder to make things right by fixing the problem rather than running from responsibility.
This passion for service is a big reason for our high referral rate and excellent online reviews and ratings. It's also why many prospective customers who start out shopping for price end up being sold on our service.
To learn more about our commitment to serving you, click here.
We're About Trust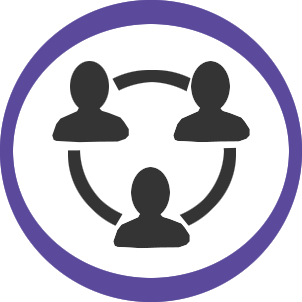 At Royle Insurance, trust is not just a matter of being "honest" or having 'integrity." Those are givens; they are expectations. If someone has to tout his or her honesty … be careful.
Building trust in our relationships means so much more to us. It means a team of professionals with the highest character and competency who have your best interests at heart.
It means keeping our promises in our quotes, service commitments and communications. It involves us always being there for you – not just for policy renewals or buying products … but for solving problems, answering questions, returning your calls or helping to resolve a claim.
It extends beyond our own business to those we do business with. We have what we call our "Trusted Circle" of insurance providers with whom we partner. This consists of only those insurance companies with the highest industry rating, the best coverage plans and a reputation for handling claims fairly and efficiently.
We're About Community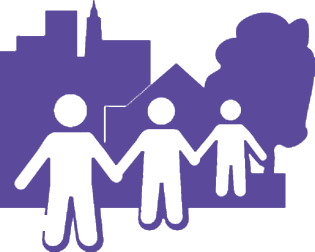 We are a community-oriented company. Since our founding in 2009, we have demonstrated a tangible commitment to our community. This goes beyond the usual charitable contributions – anyone can write a check. We also volunteer a very significant amount of personal time and involvement to many organizations in a variety of ways:
2017 Erie Insurance "Giving Agency of the Year' for top philanthropic agency

Member, past President, current President Rotary Foundation – Chardon Rotary

Member – Chardon Chamber of Commerce > Leadership Geauga
Annual Supporter of Geauga Co. 4-H Club Livestock Auction

Ongoing Mentorship to at-risk teenagers

Continuous Financial Supporter of multiple local athletic organizations

Ohio State Extension Financial Literacy Program – Instructor in "Real Money, Real World" program for middle- and high-school students

Geauga County Maple Festival – Annual Sponsor

Coordinator – Chardon Salvation Army "Red Kettle" program (2011 – 2016)
Guest Speaker – "Lunch & Learn" for insurance education luncheons conducted for local business leaders

Past Board Member- Geauga County United way

Past Board Member- Geauga County YMCA

Past Advertising Fundraising Chair – Chardon Athletic Boosters